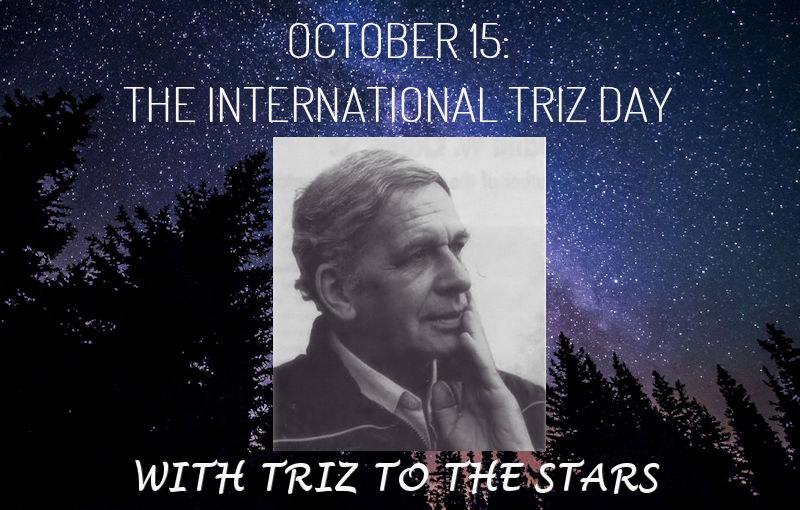 Dear TRIZ Enthusiasts,
In line with our tradition, today we celebrate International TRIZ Day in honor of Mr. Genrikh Altshuller, the founder of TRIZ, who was born on October 15, 1926.
As the President of MATRIZ Official, it is my distinct pleasure to extend my heartfelt congratulations to all of you on this special occasion. May you continue to flourish in your endeavors of learning, practicing, developing, and enjoying the wonders of TRIZ!
It's been slightly over a year since the establishment of MATRIZ Official in September 2022. With the invaluable contribution of eminent TRIZ experts, including some of Altshuller's direct disciples, we've made significant strides. I am proud to share a few of our notable achievements:
We've expanded the reach of TRIZ tools and knowledge globally. The International TRIZ Conference ITC-2023 took place in Graz, Austria from August 30 to September 2, 2023, co-organized by the Graz University of Technology and MATRIZ Official.
We've enhanced TRIZ-based individual creative and critical thinking capacities through the launch of a new certification program for TRIZ educators.
Our world-class five-level certification for TRIZ practitioners has been a grand success, with over 900 certificates awarded across Levels 1-4 in over 15 countries.
Our progress wouldn't have been possible without the passionate support of numerous colleagues worldwide who have aligned with MATRIZ Official and lent their expertise to our events.
Our journey has just begun, and there are many exciting challenges and endeavors ahead. If you haven't become a part of MATRIZ Official, consider this your personal invitation. For our existing members, encourage your friends and peers to join, and together, let's amplify our efforts in pushing the boundaries of TRIZ exploration.
Happy International TRIZ Day!
October 15, 2023
Oleg Feygenson, PhD, TRIZ Master
President